Welcome to the Kansas City JATC
Applications:

The KC JATC will be accepting apprenticeship applications on:
Wednesday, January 4th, 2023 between 12 pm - 6 pm.

Wednesday, February 1st, 2023 between 12 pm - 6 pm.

Wednesday, March 1st, 2023 between 12 pm - 6 pm.
Click Here to see Application Requirements

Cash, cashier's check or money order only. NO CREDIT OR DEBIT CARDS PLEASE.
Online Applications Now Available:

Online Applications are hosted by our Partner TradeSchool.
If you have any questions about online applications please call us and hit extension 110.
Please Select Your Program Below:
Web Portal Login & Work Report Guide
Programs: Review information for the on-the-job training programs we offer.

Applications: Covers everything you need to know about the application process for any of our programs.

Classes: Check here for upcoming classes held at the Training Center. Class sizes are limited so you must register for a class to attend. Registration is open to all members of IBEW 124.

JW Classes: Includes a list of all possible JW classes and allows registration for online JW classes.

CW CE Classes: Go here to review options and register for online CW/CE Classes.

Facilities: A look into the lab facilities available at the Training Center.

College Credits: Learn more about earning college credits during an Inside Wireman Apprenticeship.

Tool Lists: See current lists of the tools required for each of our training programs.

Related Sites: A list of links to websites related to the JATC.
Interested in the amount of energy produced by our solar installation? Check out this
energy tracker.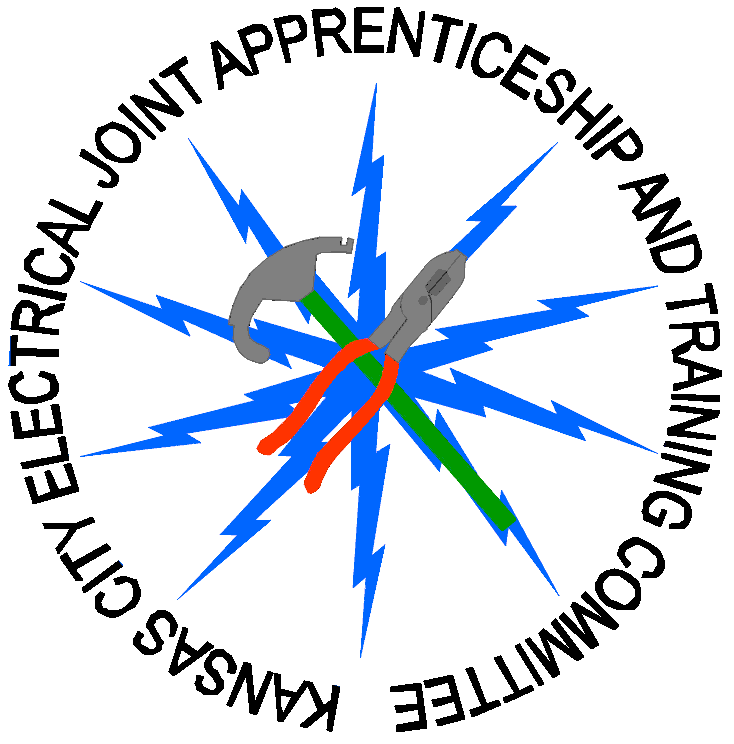 It is the Kansas City Joint Apprenticeship and Training Committee's mission to provide the highly skilled workforce necessary to meet customer needs and ensure job satisfaction for electrical workers. The International Brotherhood of Electrical Workers (IBEW) and National Electrical Contractors Association (NECA) join together to sponsor the most rigorous and respected apprenticeship training programs.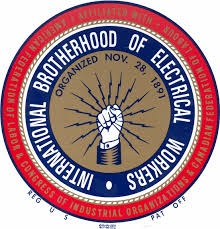 The International Brotherhood of Electrical Workers is the largest electrical union in the world. It represents workers' rights in all areas of the electrical and telecommunications industries. The JATC works in close partnership with IBEW Local Union 124 in Kansas City, Missouri.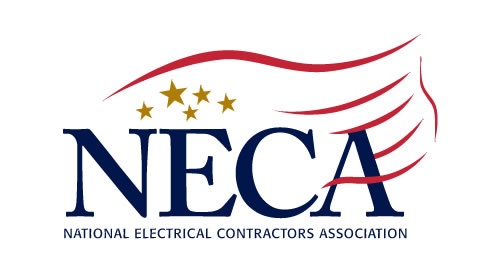 The National Electrical Contractors Association represents union electrical contractors who perform quality work on time and on budget, guarantee their installations, and take an interest in ensuring quality compensation for their employees.
Equal Employment Opportunity Pledge
The Kansas City Electrical Joint Apprenticeship and Training Center will not discriminate against apprenticeship applicants or apprentices based on race, color, religion, national origin, sex (including pregnancy and gender identity), sexual orientation, genetic information, or because they are an individual with a disability or a person 40 years or older. The Kansas City Electrical Joint Apprenticeship and Training Center will take affirmative action to provide equal opportunity in apprenticeship and will operate the apprenticeship program as required under Title 29 of the Code of Federal Regulations, part 30.
The Board of Directors
Kansas City Electrical Joint Apprenticeship and Training Committee